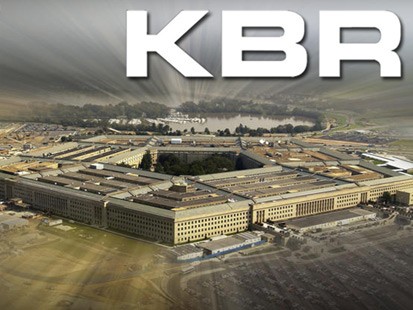 Thirteen Nepali men were recruited and held against their will for thirteen months in a human trafficking scheme engineered and perpetrated by Halliburton and its Jordanian contractor, according to a lawsuit filed yesterday in California federal court.
This spring, a judge at the Department of Labor ordered KBR's contractor, Daoud, to pay $1 million to the families of 11 of the victims. "The Inspector General for the United States Department of Defense investigated and confirmed the facts related to the fate of the 12 men, which led to increased enforcement of anti-trafficking measures by the United States," the lawfirm
said in a release
.
KBR was spun off from Halliburton in a 2006 IPO, and formally disengaged from the company in 2007. The spinoff appears party as a result of negative press relating to allegations the company engaged in overbilling and got sweetheart deals. KBR had been Halliburton's engineering arm for 44 years, and was also accused of overbilling and sweetheart deals
during the Vietnam War
.